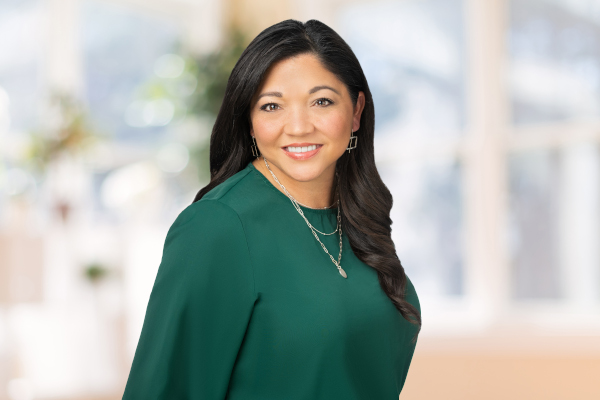 When you're in the business of providing resources for families facing financial hardships, you need robust technology solutions executed by a team of knowledgeable and professional technicians. But you don't just require the implementation. You need an IT firm that is as dedicated to the ongoing success of your business as you are—which is precisely what Jennifer Huffine of the Community Assistance Center has found with Greg Brainerd and his team at Braintek.
Before Braintek 
Founded in 1981, the Community Assistance Center has a long history of helping folks throughout Montgomery County who need it most. Take the current President and CEO, for example. Jennifer Huffine never saw herself running a nonprofit organization, yet her journey led her to the Community Assistance Center all the same. "I had a corporate job for many years until I took a position at United Way. While working there, we often referred people to the Community Assistance Center, so that's how I first learned about it. Eventually, I was offered a job there, and when I called my mom to tell her about the opportunity, I found out that they had actually helped our family when we had fallen on hard times when I was just a little girl. This full-circle moment really solidified that this was the right move for me, and I've been working for the company in various capacities for the last six-and-a-half years," explains Jennifer.
When Jennifer joined the Community Assistance Center, Braintek was already a pivotal facet of their business. "Before Braintek, the [Center] was struggling with improving its efficiencies, managing sensitive client data, implementing cybersecurity protocols, and then, of course, the usual break-fix needs an organization like this is going to have," says Jennifer, "We've relied heavily on volunteers with specialized knowledge. For example, our HR person is a volunteer on the board who specializes in HR. But as our technology needs continued to grow, we knew we needed a dedicated team." So, how did Community Assistance Center find Greg and his team at Braintek? Well, since the Center is inherently community-minded, they were determined to find not only a local company but one that shared these same values of constantly working to improve the community. This is how they initially found Braintek and have now been building a robust partnership for the past 10+ years.
Taking Over the Tech 
As the digital landscape continues to evolve, so does the technology needs of a nonprofit organization such as the Community Assistance Center. "Braintek helps us with so many aspects of our technology strategy, I don't even know where to begin," jokes Jennifer, "They've helped us implement and manage the health of our servers, they've streamlined our employee onboarding process, and [they] are always reviewing our hardware to ensure our computer and other equipment is compatible and up to date." She adds, "Another big thing they've worked with us on is cybersecurity. So, this involves having the proper virus protection on our computers, incorporating multi-factor authentication, and safeguarding our sensitive client data." And it doesn't stop there. Braintek helps make sure that the Community Assistance Center meets its relevant compliance requirements, and they're even in the process of digitizing 16,000+ client records and organizing them into the cloud for the company as well.
"One thing I wanted to highlight about working with Braintek is how mindful they are of how our company operates. They've really taken the time to get to know our business and our team, so they understand exactly what we need in order to best serve our community," notes Jennifer. And this can be seen not only in every interaction they have but even down to the quarterly audit reports they generate for the Community Assistance Center. "Every quarter, we have an in-person review meeting where we go over how things have been running and identify any areas of vulnerability or concern. Thankfully, they don't just slap down the 8-page audit on my desk; rather, they take the time to walk me through it and ensure that I fully understand everything so I can make the best-informed decisions for the organization," says Jennifer. She continues, "Sometimes, if we're talking about a high-level solution, I'll get this 'deer in the headlights' look, and their team always recognizes this and re-explains the concept in layman's terms, which I really appreciate."
Finding Strength in Community 
Since working with Braintek, Jennifer is the first to admit that she doesn't even worry about the IT side of things anymore. "If I'm being honest, I've gotten used to coming into the office and just having things work. With this IT piece off my plate, we're able to solely focus on improving the lives of our community members, which is truly priceless." The peace of mind that Braintek provides the Community Assistance Center—and more specifically, its CEO, Jennifer—has allowed for even more opportunities for community engagement. For example, when not dedicating her efforts to CAC, Jennifer, her husband, Michael, and their children are often able to dedicate some of their time to volunteering for other local nonprofits. "Knowing that the Community Assistance Center helped my family all those years ago just pushes me even more to instill these community values within my own family."
Due to this decade-long partnership, Jennifer is able to sleep soundly at night, knowing CAC is protected by one of the best IT firms in the business. "If you are searching for an IT company that genuinely has your best interest in mind, and not to mention ridiculously knowledgeable and talented technicians, Braintek needs to be on your list of providers to speak with," states Jennifer. And thanks to Braintek's dedication, attention to detail, and pursuit of excellence, the team at the Community Assistance Center has been able to get back to focusing on what they do best—serving the Montgomery County by providing basic resources, improving the quality of life for their neighbors, and ultimately, cultivating a community of care.