IT Services For Houston Businesses:
Frustrated With The Lack Of Responsiveness And Slow Service From Your Current IT Services Company?
Give us a call and discover how great local IT services and computer support can be!
Gone are the days of being on a never-ending cycle, worrying about how much your monthly IT support services will be. Braintek is here to make budgeting IT services easier with our Flat Rate Monthly IT Support Plan where you pay one rate each month for technical support! Our services in Houston solve any problems that may come up without worry because it's all covered and included in this plan, including onsite visits and remote support. We become your in house IT support team and IT services company so you can focus on running your business. We focus on managing our Houston, TX IT services customers so you can focus on managing your customers.
We act as your "in house" IT services department for your company and will do everything it takes to earn your trust as your managed services provider. With unlimited remote support service, technical support questions, in-shop computer repair services and onsite help desk solutions we're confident that no matter when your company needs from us - or how often - the price is always right to help facilitate the future growth of your business. Braintek's reliable IT support Houston services is the perfect outsource managed services company offering best-in-class technical support for companies in Greater Houston, TX as well as for companies in Montgomery County. Helping you meet your business goals is what we do best.
Cyberattacks in Houston, TX and the country as a whole are a serious issue that often affects those business IT infrastructures with the least amount of resources. For this reason, cybercriminals and competitors go after small businesses for their easier to hack network security systems and lack of funding. Maintaining a secure IT environment day to day, your IT team must address the latest technology, security patches, overlooked security issues, wi fi connections, and all vulnerabilities within your business. Braintek as your IT team and IT services company, will deliver the management services in Houston that your business needs to deploy the new technologies to keep you safe to meet your business goals.
We are your expert IT support services provider in Houston, TX and our systems, onsite and cloud network monitoring, and services delivered will ensure that you don't have to worry about your data or any of the technical aspects of your IT network and services. We keep a close eye on your IT environment and technology. When emergencies arise, we're always there with the technical expertise and a team standing by - assuring IT service management and ongoing support for your customer and your business growth! Managed IT services is the key to meeting your business objectives. Braintek is among the top Houston companies for customer satisfaction and quick response. Get in touch today!
To prevent data loss, it's imperative that you have a comprehensive cloud services business data backup and disaster recovery plan in place as part of your managed services. We are the IT services company that will help you keep your cloud business data safe and secure for easy retrieval and system maintenance and management. These backup and recovery solutions are included in our flat monthly fee support services packages to help you stay focused on your business strategy and to meet your business objectives. Managed IT services will effectively facilitate the necessary steps to achieve this. Ask for backup solutions and disaster recovery plans and IT services from Braintek.
Our services delivered include highly-trained support technicians arrive at your business office location regularly to do a routine system and security check. As part of our managed IT services in Houston (management services) we do this to proactively identify and resolve any potential problems within your network, and to assure your systems are properly managed and operating at peak performance at all times. The frequency of scheduled visits varies by client but could consist of weekly onsite visits in some cases. The benefits to our customers for these outsourced services provides peace of mind and ongoing strategic guidance when needed. Choose Braintek IT services today!
Small business owners as well as medium sized businesses are constantly in need of IT support expertise for their computer systems. With our managed IT services in Houston you also get unlimited help desk services and assistance from a trusted provider and support specialists. This (included for a low fixed cost) provides for an on-site person with professional knowledge and required skills to provide more options when it comes down to solving computer issues for the customer. Our Help Desk support services is like having an in house managed services IT department at your company. Make Braintek your IT services company and Help Desk Services Partner today! Also serving San Antonio, Austin, Dallas, Forth Worth and beyond.
Your IT infrastructure and computer systems is growing and with it comes the need for more managed support to maintain your servers. That can cost a business plenty, so what happens if one of those servers go down? It's time consuming and costly - there are lost hours in productivity as well! The managed service solution, and among the more strategic cloud computing projects, may be cloud services with Azure: Microsoft's public cloud computing platform that offers various features you won't find anywhere else like reliability, security, internet speed etc.. Managed IT services, disaster recovery, and cloud computing solutions from Braintek is the key to cloud setup and deployment for both small business and medium sized businesses in Houston and surrounding areas.
Network setup is a comprehensive service as part of our managed services package. Braintek, along with our talented support specialists is recognized as one of the top providers in Houston and Montgomery County, so we understand that effective business computer network solutions require understanding your objectives. Our support and management services and internal resources are able to offer strategic guidance, business continuity and risk management to avoid costly downtime. These are the key aspects for all strategic projects - and Braintek is the right IT services company to lead the way.
Cyber Criminals are Working 24/7 to Steal Your Data!
Your Employees are Your First Line of Defense - But They're also Your Weakest Link
Cyber criminals and malicious hackers can devastate the bottom line of your company in minutes. Your office employees are your first line of defense of your computer network when it comes to protecting your company from data breaches by cyberthreats. Human error within the office of businesses of every kind is one of the single biggest culprits behind security cyber-attacks against businesses in Houston, TX and elsewhere.
It comes down to someone in your office falling for a phishing scam, clicking an unknown link or downloading a file without realizing that it's malicious. These are the complex tricks and security issues for many businesses that give access to criminals; access to your IT infrastructure / computer network, and access to your cloud data.
Braintek is your Houston area managed IT services company who provides the best solution to protect your information technology that's residing on your computer network. We offer managed IT support solutions, managed IT solutions, IT services, email security services, and IT support consulting to businesses. Some say Braintek offers the best IT services in Houston. We invite you to come aboard and see for yourself.
Is Your Current IT Support Provider and Outdated Technology Stifling Your Business Growth?
Are you concerned that your business is being stifled by your obsolete technology? Are you feeling like your growth and productivity has plateaued? Is your current managed service provider not living up to your expectations? Are you at the mercy of a total system failure without a cloud back-up plan in place? Is your current IT services plan full of holes?
You know that being the best at what you do isn't the problem - but is your IT keeping you from reaching that next milestone? Deploying a Braintek managed computer network solution with managed support and IT services in Houston, TX to address what ails your business technology can get you back your competitive advantage and help you grow your business again. The importance of IT support service from the best managed service providers can't be overemphasized.
As Your Managed IT Service Provider, We Make Technology Work For You by Keeping Systems Running and Optimized.
Is downtime killing your bottom line? Are you fed up with technology, unreliable IT support service, and the repeated hourly IT support service fees associated with it? This is common for a lot of companies in Houston, Texas. But your company deserves better. Perhaps it's time to call in the pros.
We'll whip your IT into shape and set you up with regularly schedule onsite support visits - and we won't charge any hidden fees to do it. Schedule a FREE consultation or get free quote today, or call us at (281) 612-7974 You have my personal guarantee that we will provide you with the best service available, or your money back!
Becoming a Braintek IT Support Customer
Make Braintek your managed IT services provider and get the best outsourced IT support, IT consulting, IT solutions, Managed Cloud Services Partner for your company today. Ask for a free quote.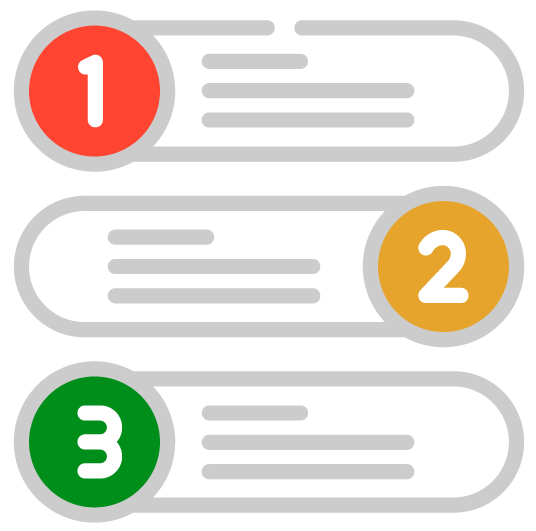 Step 1

- Managed IT Services Assessment
Braintek has taken the best practices and solutions from all of our IT management services, as well as from more complex select services provided to our clients over the last 20 years, and put together a comprehensive assessment roadmap for your specific IT infrastructure and security needs.
Our IT services have been proven through sound cybersecurity principles to help you effectively deploy a security and IT infrastructure that any organization can have confidence in. Our IT team will then provide you and your company (including your in house team) the following: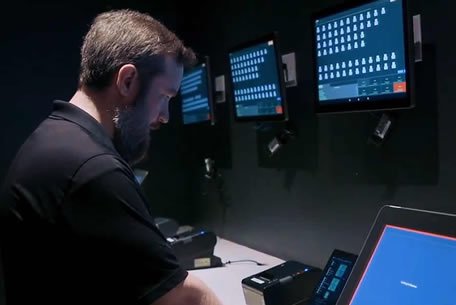 Network Health Report

Managed IT Services
A full assessment of your network's health and efficiency.
IT Support Risk Consultation

Cybersecurity & Technology
We'll discuss your organization's IT security risks and concerns and identify any weaknesses that may allow your data to be compromised- including desktop and mobile devices.
Recommendations

Consulting Focus
We'll provide a summary of IT support and specific IT services recommendations for your business on any hardware or software upgrades, IT risk management solutions and any other same level IT strategies to help improve network efficiencies and overall IT health.
This applies to all companies who wish access to Braintek IT management and consulting services - both simple and complex.
Braintek will hold an onboarding meeting with your company to review all the managing information that needs to be collected for you. We recommend sending IT point of contact, key decision makers and anyone else who will work directly with Braintek as they are in charge of getting everything set up.
Congratulations! You've just taken a large step in protecting your business and reducing risk. These recommended changes will make it harder for hackers to steal data, increase system function efficiency, improve network performance - all the while decreasing exposure.
We know that this is an investment of time and money; but its one that will pay huge dividends for your business, your technology. We can assure you that whatever challenges you encounter along the way, your IT services won't be one of them. We will come alongside you every step of the way. Call us or click the button below.
The Best Time to Prepare Your Business for the Potential Threats of Data Loss, System Breach or Technology Failure is Long

Before it Happens
.
However, the fact remains that downtime can happen at any time and you need to have a backup and recovery plan in place that your end users and customers will barely notice in the event of degradation or failure of the information technology in use at the time the disaster occurs.
The best way to do this is to hire the right managed IT services provider who will work closely with end users and employees in order to stay on top of data storage and backup needs and to share information about best practices. Braintek has the experts who can provide this top notch guidance and will work alongside your employees to guide them on how to handle internal communication issues with colleagues while systems are being repaired or restored.
Not all end users are trained on what steps they need to take when technology fails or there's a problem with user permissions for access to sensitive files needed for daily operations. Downtime is most costly when employees have to spend time doing tasks that could be done if there was better internal communication with IT support staff, customer service representatives and first line managers. It's more complicated than to just hit enter!
Customer Satisfaction with

Fast Response Times.
Overall customer experience suffers when end users are forced to handle customer issues on their own while systems are being repaired or restored after cyberattacks or hardware failures. Sometimes customer service reps don't even know what's wrong because they're not always properly informed about security risks by the IT department in a timely manner. There needs to be clear lines of communication between all three groups for maximum customer satisfaction and fast response times with top notch help desk support.
Braintek provides these services and technology needs to businesses in Houston, Texas, Spring, The Woodlands, Katy and Sugar Land areas so you can get back up and running as quickly as possible whenever unexpected downtime occurs due to problems. Get in touch for a free quote today.
Not in the Spring / Houston, Texas area?
Braintek offers unlimited Help Desk Support to businesses in San Antonio, Austin, Dallas, Forth Worth and beyond. Call us or use our contact form to schedule a free Discovery Call with CEO; Greg Brainerd.
See what other business owners are saying about us…
Not Ready To Call Us Just Yet?
If so, we would at least like to give you a copy of our recently published book, Protecting Your Business Against Hackers.
Even if you aren't ready to make a change right now, this book will give you important insights on how to protect your business today that won't leave you vulnerable to expensive problems, lost data, viruses, hacker attacks and a host of other problems.
Simply fill out the form here and download your copy today!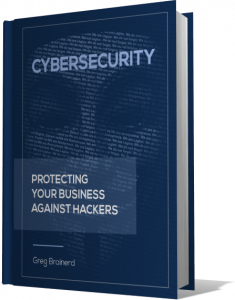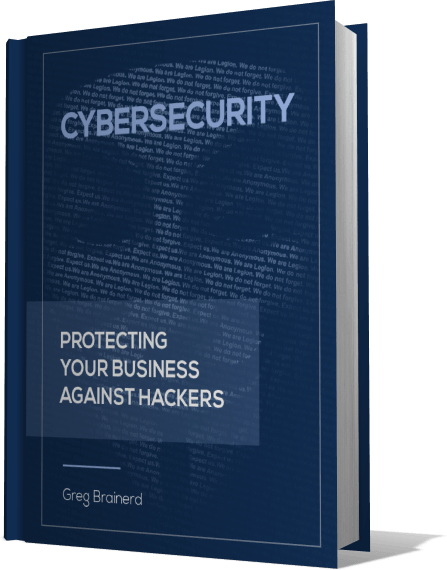 Download Your
Free Copy Now