IT Service and Support For Houston Companies:
Still tolerating, Slow Response And Terrible Support From Your Existing IT Service Firm?
Reach out to us and experience how terrific local IT support and computer service can be!
STILL SEARCHING FOR,
a expertly-trained, IT support company that specializes in IT service, security, and resolves computer issues for your business more efficiency?
Quick Response Times
Our service technicians are available and ready to help you solve whatever IT service and computer issues you need help with.
Flexible Monthly Cost based on your company size
As your employee base grows we too grow along with you, allocating additional resources, time and services that you're business needs.
Check out our 4.9 rating on Google!
Don't just take our word, look at our growing list of raving clients!
IT Services to Solve your Daily Support Issues
Predictable

 Monthly Rates
IT Service in Houston
Stop paying for hourly support! You shouldn't have to worry about how much your monthly IT service will be. Braintek is has simplified billing for IT support with our Flat Rate Monthly IT Service Plan where you pay each month for technical support! Our IT service in Houston will solve any issues that may cause work disruptions without worry because it's all covered and included, including as needed on-site visits and remote support. We are your businesses in house IT support team and IT service company so you can focus on making money in your business and not worry about the technology. We focus on managing our Houston, TX IT service clients so you can focus on your business!
Call as often As You Need
IT Service for One Monthly Rate
We are your in-house IT service and support department for your company and will do everything it requires to manage your companies technology. With our as needed support service, we take care of technical support issues, in-shop computer repair service and we do it remotely or onsite. We are positive that no matter what your business needs from us, or how often, we will help your growth of your business. Braintek's exceptional IT service and support in the Houston area is an excellent outsourced managed services company offering enterprise solutions for companies in Greater Houston, TX as well as for companies in Harris and Montgomery County. We want your business to succeed by keeping your computers, network and servers running as efficiently as possible!
Automated Patching and Monitoring 
System Monitoring
As your experienced IT support service provider in Houston, TX we ensure your systems are kept up to date with the latest patches and monitor them to prevent IT issues from becoming a problem for your business. We come onsite and work with your cloud servers to ensure that you don't have to worry about your data or any of the technical aspects of your IT service and network. We keep a close tabs on your IT systems, technology and equipment. If and when emergencies happen, we will be available with the technical know-how in IT service by providing ongoing support for your business! Our managed IT service is the critical component to meeting your business objectives. Braintek is among the top Houston companies for customer satisfaction and quick response, check out our Google reviews. Click Get a Quote Today!
Cloud Servers Setup
Azure, Office 365 and AWS. IT Service Provider
Your businesses IT computer systems and infrastructure is constantly changing to meet the demands that your business needs to grow and be successful. Unplanned downtime can cost a business plenty, so what happens if one of those servers go down? It's time consuming and costly. Employees lose productivity, customers get upset and its a nightmare! Braintek's managed service provider solutions can help your company with many cloud services like Microsoft Azure, Office 365, Amazon Web Services. Using our Managed IT service, IT Support, disaster recovery, and cloud computing solutions from Braintek is the key to setup, maintain and troubleshoot solutions for your business in Houston and surrounding areas. Call us today!
Onsite Network Configuration
IT Service setup and troubleshooting
Networks setup and maintenance is included with many of our managed IT services packages. Braintek, along with our talented support team is standing by ready to assist your business with whatever networking issues that come up, we understand that effective business computer network solutions require understanding your objectives. Our service, support, and management services and internal specialists are ready and able to offer strategic guidance, business continuity and risk management to avoid costly downtime. Braintek is the right IT service company to lead the way for your company.
Managed Cyber Security
and IT Support
Cyber criminals are targeting businesses in Houston, TX, the surrounding areas and all over the country. Typically small businesses have less resources and are an easy target for hackers. This is a major issue that often affects those business IT infrastructures with the least amount of resources. For this reason, cybercriminals go after small businesses as they are easier to attack when  network security is insufficient due to lack of funding or knowledge. Its critical to maintain a secure IT environment for your day to day business operations. As your IT service team we must ensure your systems have the latest security patches and applications, fix security issues, ensure wifi is secured and all patch any vulnerabilities within your business. Use Braintek as your IT Security team and IT service company, we ensure the IT support is working properly that your business needs which will keep your business safe.
Your Staff are Your Weakest Link and the First Line of Defense
Protecting your company's computer network from cybercriminals and malicious hackers is crucial. Your office employees play a vital role in defending your IT infrastructure from data breaches caused by cyberthreats. One of the primary factors contributing to security breaches in businesses, both in Houston, TX, and elsewhere, is human error within the office.
Staff will often involve fall for phishing scams, click on unknown links, or downloading malicious files. These tactics provide criminals with access to your IT infrastructure, computer network, and cloud data, creating significant security challenges for businesses.
Braintek, your local managed IT Service and IT Support company in the Houston area, offers top-notch solutions to safeguard your information technology. Our services include managed IT support, IT service, email security services, and IT support consulting for businesses. Many consider Braintek to be the premier IT service provider in Houston, and we encourage you to experience it for yourself. Get a Quote Today!
Automated Cloud Backup
Backup & Recovery IT Service Provider
Preventing lost data is critical! Your business relies on your saved data and email which requires a complete data backup and disaster recovery plan to ensure your business can operate in the event of an emergency. We are the IT service and support company that will help you keep your business data and email safe and secure for easy retrieval and system maintenance and management. These backup and recovery services are included in our monthly support packages to get a good nights rest and to keep you focused on your business and to execute your business goals. Our Managed IT Service will effectively facilitate the necessary steps to achieve this. Ask about our backup solutions and disaster recovery to keep your business running and operational during an emergency. IT Service from Braintek - Business Computer Support.
Remote Help Desk
IT Service for your Team
Small and medium business owners are constantly in need of IT service assistance for their computer, servers, and networking systems. With our managed IT support in Houston you get unlimited help desk services. This is included in all of our standard support packages with professional knowledge and the required skills to provide more options when it comes down to solving computer issues for the customer. And if our helpdesk cannot solve the issue remotely, we will schedule one of our onsite technicians. Our Help Desk support and IT service is like having your own in-house managed services IT department at your company. Make Braintek your IT service company and Help Desk Services Partner today! We can also serve the San Antonio, Austin, Dallas, Forth Worth areas. Reach out today to Get your Quote!
As Needed Onsite Visits
Houston IT Service and IT Support Package
Our services delivered include highly-trained support technicians that will come to your business office location if we cannot resolve an issue remotely. As part of our managed IT service in Houston we do pro-active site visits to resolve any potential problems within your computers, servers, network, and to assure your systems are properly managed and operating at peak performance at all times. If additional time is needed and we cannot solve your issue remotely, we will schedule an onsite visit. Giving you peace of mind to keep your business running as when you need it most! Select Braintek IT Service today!
Your Unresponsive IT Service Provider and Outdated Technology Is Stopping Your Business Growth!
Are you worried that outdated technology is holding back your business? Have you hit a growth and productivity plateau? Is your current IT service provider falling short of your expectations? Do you lack a reliable cloud backup plan, leaving you vulnerable to system failures? Is your current IT support strategy riddled with gaps? Does it feel like your computers are operating in the 90s?
You understand that your expertise isn't the issue, but is your IT infrastructure preventing you from reaching the next level? Implementing a Braintek managed computer network solution in Houston, TX, complete with managed support and IT service, can address your technology challenges, restore your competitive edge, and reignite your business growth. The significance of top-tier IT support and IT service from leading managed service providers cannot be overstated.
Choose Braintek to be your Managed IT Service Provider, We Keep Computers Work For Your Business by Keeping Technology Running and Efficient.
Is downtime wreaking havoc on your business's profitability? Are you frustrated with technology issues, unreliable IT support services, and the ongoing hourly IT support fees that come with them? Unfortunately, this is a common challenge for many companies in Houston, Texas. However, your company deserves a more reliable solution. It might be time to bring in the experts.
We'll optimize your IT infrastructure and arrange regular onsite support visits, all without any hidden charges. Don't hesitate to schedule a FREE consultation or request a free quote today, or you can reach us at (281) 367-8253. I personally guarantee that we'll deliver the best IT service and IT support available!
3 Easy Steps
Becoming a Braintek IT Support Customer
Use Braintek as your managed IT services provider and get the best outsourced IT support, IT consulting, IT service, Security and Backups, Managed Cloud Services Partner for your company today. Ask for a quote.
1.

 Managed IT Services Assessment
Braintek has used the best methods and ideas from our 20 years of IT service work and the special services we offer to create a roadmap just for your IT and security needs.
Our IT service and support have been carefully tested to make sure your computer systems are safe and reliable, following strong cybersecurity rules. Our IT team will offer these advantages to you, your company, and your in-house team:
Network Health Report

Managed IT Services
A full assessment of your network's health and efficiency.
IT Support Risk Consultation
Cybersecurity & Technology
We will talk about the IT security risks and worries of your organization, finding any vulnerabilities that could put your data at risk, whether it's on desktops or mobile devices.
Recommendations

Consulting Focus
We will give you a summary of our IT service and support, along with tailored recommendations for your business. This includes suggestions for hardware and software upgrades, IT risk management solutions, and other strategies to boost your network's performance and overall IT well-being.
This offer is open to all companies seeking Braintek's IT management and consulting services, whether your needs are straightforward or more complex.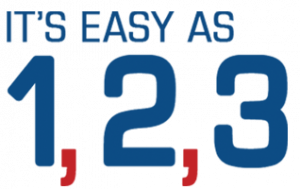 Step 2

- Onboarding
Braintek will hold an onboarding meeting with your company to review all the managing information that needs to be collected for you. We recommend sending IT point of contact, key decision makers and anyone else who will work directly with Braintek as they are in charge of getting everything set up.
Step 3

- Implementation
Congratulations! You've just taken a large step in protecting your business and reducing risk. These recommended changes will make it harder for hackers to steal data, increase system function efficiency, improve network performance - all the while decreasing exposure.
We know that this is an investment of time and money; but its one that will pay huge dividends for your business, your technology. We can assure you that whatever challenges you encounter along the way, your IT service and IT support won't be one of them. We will come alongside you every step of the way. Call us or click the button below.
The Best Time to Prepare Your Business for the Potential Threats of Data Loss, System Breach or Technology Failure is Long

Before it Happens
.
Nevertheless, the reality is that downtime can strike unexpectedly, and it's essential to have a backup and recovery plan that ensures minimal disruption for your end users and customers when an IT issue occurs.
The most effective approach is to partner with a reliable managed IT service provider who collaborates closely with end users and employees to proactively manage data storage, backups, and disseminate best practices. Braintek boasts a team of experts capable of offering top-tier guidance and working alongside your staff to help them navigate internal communication challenges during system repairs or restoration.
Many end users lack training on the steps to take when technology falters or when there are issues with accessing vital files. Downtime becomes costlier when employees must divert their time to tasks that could be streamlined with better internal communication among IT support, customer service reps, and front-line managers. It's a more intricate process than simply hitting "enter"!
Customer Satisfaction with

Fast Response Times.
The overall customer experience takes a hit when end users are left to tackle customer issues independently during system repairs or restoration following cyberattacks or hardware failures. At times, even customer service representatives are left in the dark because they don't always receive timely updates about security risks from the IT service department. For maximum customer satisfaction and quick response times with top-notch help desk support, there must be clear lines of communication among all three groups.
Braintek offers these essential services and technology solutions to businesses in various Texas areas, including Houston, Spring, The Woodlands, Katy, and Sugar Land. This ensures that you can swiftly recover when unexpected downtime occurs due to technical issues. Feel free to reach out for a complimentary quote today.
If you're not in the Spring/Houston, Texas region, Braintek also provides unlimited Help Desk Support to businesses in San Antonio, Austin, Dallas, Fort Worth, and beyond. Contact us or use our contact form to arrange a free Discovery Call with CEO Greg Brainerd.