About Braintek and Greg Brainerd
Thankfully Fired So He Could Start His Own Managed IT Support Services Company To Better Serve Clients. Greg Brainerd And Braintek Have Been Helping Small Businesses Solve Their Technical IT Issues And Keeping Their Networks Running Smoothly For 2 Decades In The Houston Area.
In a day and age when IT services companies are celebrating being in business for one, two or maybe five years, Braintek IT Services has been helping businesses in the Greater Houston area become more efficient, more productive and more secure since 2002!
The "brains" behind Braintek IT Services starts with Founder and CEO, Greg Brainerd. With over 26 years of proven technology experience, Greg built his company upon the solid foundation of three core values: Ultra responsiveness, personal attention and continuous proactive support.
First, from one of his earliest jobs, Greg discovered the importance of a swift response to every client call. Braintek continuously monitors response times, which average between 30 SECONDS and five minutes! We want our customers to be up, productive and making money all the time.
Second, while our tools give us the ability to solve most any problem from our office, Greg learned long ago that nothing replaces being there in person. For that reason, we make a point to visit our clients as often as we can to see the problem first hand and to have that important conversation. To shake their hand and offer a friendly smile. To us, you're more than a client. You are our friend. Our family.
Third, from a previous job, Greg's boss would send him out to a client only if there was an IT issue. Greg asked his boss, "What if we work to prevent the computers from breaking in the first place? Rather than be reactive, we would be proactive." That's the exact philosophy the Braintek team employs today: we continuously monitor, train, optimize hardware and provide cloud-based network security solutions to our clients. By taking a proactive route, our clients are far happier with far less downtime.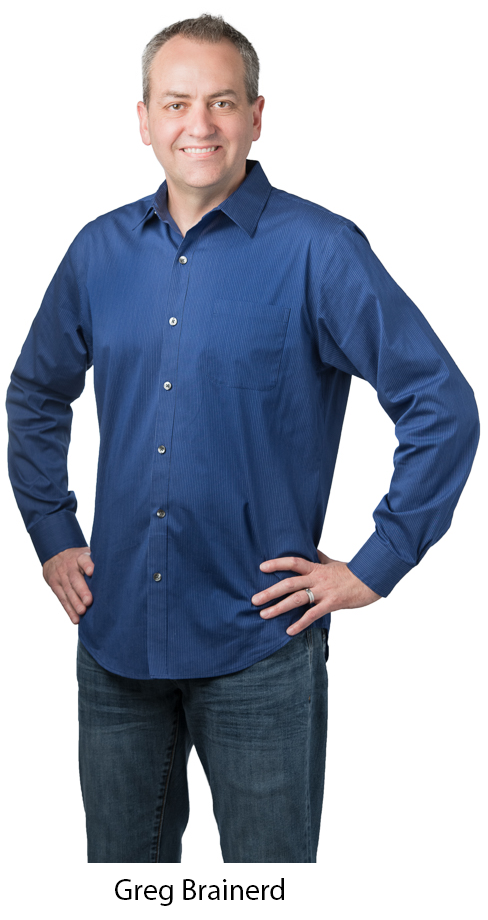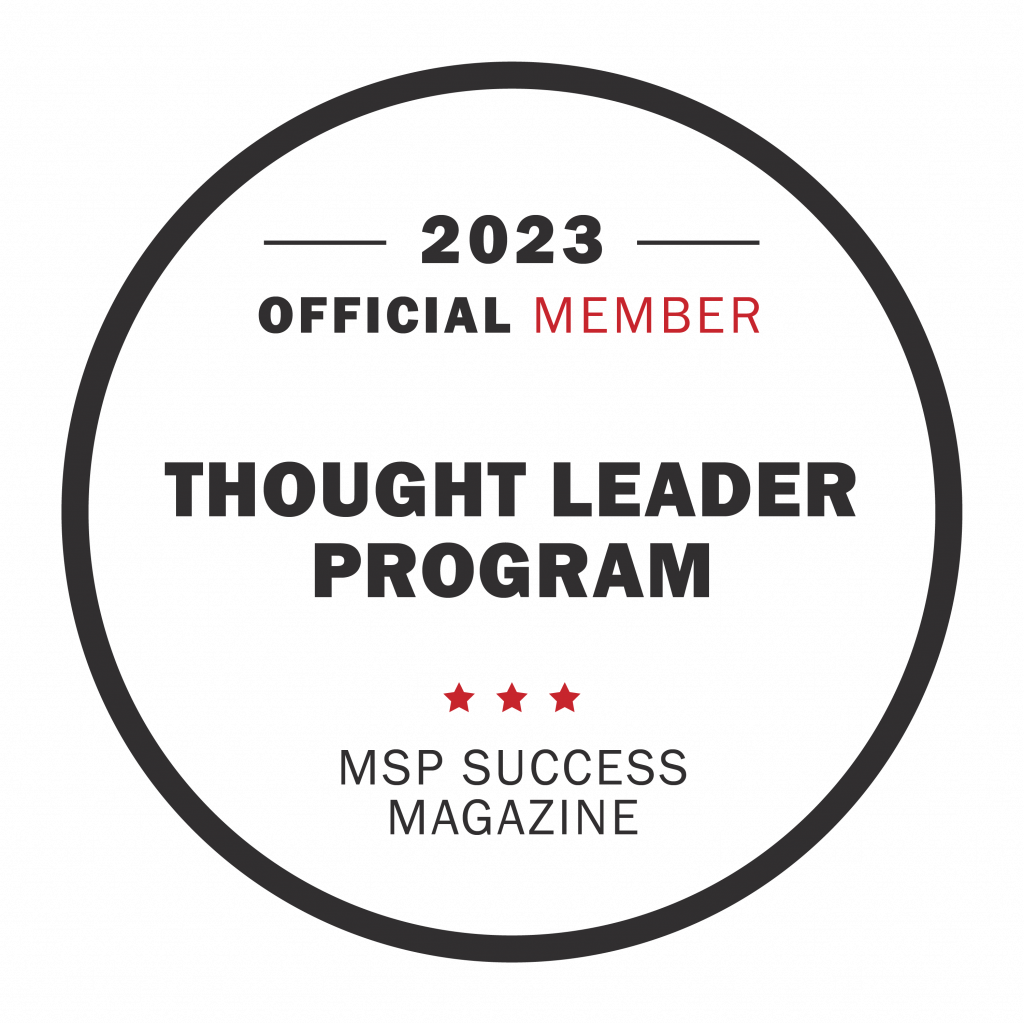 Your Computer Network Needs A Bouncer
Why does your computer network need a "bouncer"? At popular nightclubs or music venues, the bouncer controls the rope line, letting in only those patrons who have tickets or VIP status. Similarly, a type of security software called application whitelisting only allows applications that have been vetted and approved to run on your or your clients' computers. You may be thinking, "I've been operating for years without a 'bouncer' – why do I need application whitelisting? After all, doesn't restricting administrator rights stop unwanted software from running on my network?" Limiting permissions does help keep people from accessing things they shouldn't, but the security landscape has evolved over the years.
As Phishing Evolves, So Does The Need For Prevention Strategies
Phishing is, and will continue to be, the cybercriminal's favorite mode of attack. The reason is because it's very simple to dupe even the smartest person with a cunning email designed to wreak havoc on an organization. Approximately 97% of employees across multiple industries cannot recognize a sophisticated phishing email. It creates tremendous risk for companies and adds pressure on MSPs to keep them safe. Unfortunately, phishing is here to stay, and the bad guys are only getting better at it.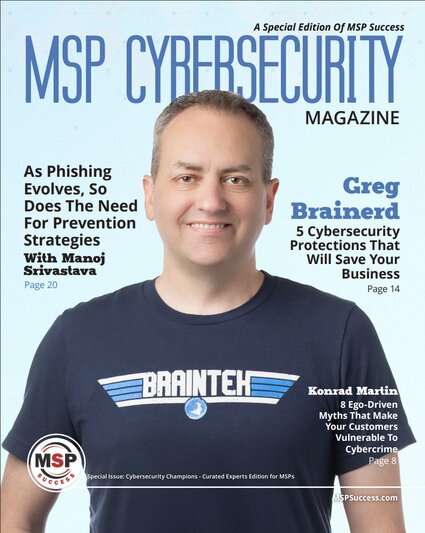 How The Words "YOU'RE FIRED" Led To Houston's Premier IT Services Business
Greg may have never launched his dream of opening his own IT managed support services company if it wasn't for the unexpected push his former boss gave him. Working as a Network Engineer for a major oil and energy company, Greg would work nights and then spend his days slowly working on his dream — opening his own IT business. He was tired of working all night long. Sick He was also sick of his boss not implementing his ideas. And ultimately he was just ready to better serve clients in a more genuine, more responsive and more cost-effective way.
So, when Greg's boss responded to a company merger by firing him, Greg was OVERJOYED and emphatically shook his hand. "Thank you, sir. You have no idea how much this means to me!" Greg was finally free. That night, he and his bride brainstormed business names, and the rest was history.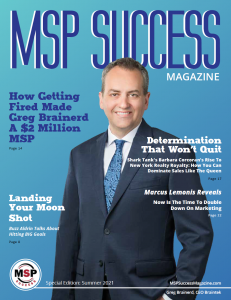 Greg Brainerd's 5 Cybersecurity Protections That Will Save Your Business
Everyone knows they shouldn't be using the same password for all their accounts, e-mail addresses and social media. Or that their passwords should be strong, with a combination of letters, numbers and symbols. Or that they need to switch up their usernames instead of using their e-mail address. So, why do they keep doing it? The same reason they continue to click on phishing scams they've been warned about so often. They don't take cyber security seriously. But who is they?
"Most of us," says Greg Brainerd, founder and CEO of Braintek, one of Houston's most successful IT support and managed IT services companies. "Especially small to medium businesses that think they aren't worth a cybercriminal's time. It's been said more than once, and there is a reason for that – if you're an SMB, it's not a matter of if you suffer a cyber-attack but when."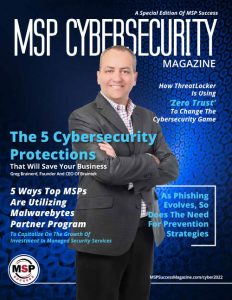 Listen To Why Brainteks' Greg Brainerd
Is One Of Houston's Leaders In Cyber Security
Greg Brainerd | Braintek- Paul Weatherford, All In Podcast
MSP Success Spotlight - Greg Brainerd | Braintek
Greg Brainerd Presents at the 2022 Woodlands Area Business Summit
Introduction to Greg Brainerd
Even 20 Years Ago, Greg's Vision For His IT Business Was Lightyears Ahead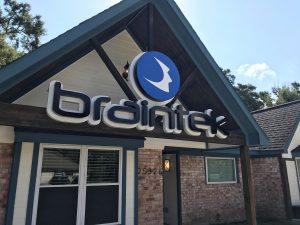 Before opening the doors to Braintek in 2002, Greg learned two valuable lessons from his two previous jobs. At his first job, the boss would send him out to a client only when there was an IT issue. Greg always thought that was backwards. To better serve the clients, an IT services firm shouldn't be REACTIVE, but PROACTIVE to ensure computers and networks are always up and running. His second job taught him that only businesses with deep pockets could afford to adequately invest in IT and cyber security.
Day one of opening Braintek IT Services, Greg held true to his beliefs that first, his IT services business would be proactive by continuously monitoring, training, optimizing hardware and providing cloud-based network security solutions to his clients. And second, that small business owners deserved the newest and most effective IT solutions and cyber security measures. His goal was to deliver enterprise-level tools, software and hardware to any business — no matter how big or small.
Through Braintek, Greg and his team have been dedicated to providing Houston area business owners more responsive and more complete IT services since 2002. By earning multiple certifications, including A+, CNA, MCSE, MCSE+Internet, CCNA, as well as an entire team that's Network+ certified, Greg can quickly resolve your IT issues. Plus, because Braintek is a Microsoft Silver Partner, Greg confidently provides the most innovative and trusted technologies with on-demand tech support.
A Personalized And Responsive Customer Approach Always Wins
In addition to being proactive and affordable to small businesses, responsiveness has always been a priority in Greg Brainerd's business. He says, "As a business owner myself, I know that ANY downtime is unacceptable. That's why we make it a priority to respond to our customers in less than five minutes. It's definitely one of our competitive advantages."
As a result of their responsive team, Braintek has over 200 five-star Google Reviews and many clients who have trusted Braintek enough to stay with them for well over a decade.
With over 26 years of technology experience, including running Braintek since 2002, you can be confident Greg Brainerd can resolve any IT issue. Happily married and working alongside his wife and daughter, Greg has four grown daughters from a blended family as well as two grandkids.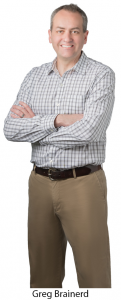 Providing The IT Tools To Make Small Businesses More Efficient And More Secure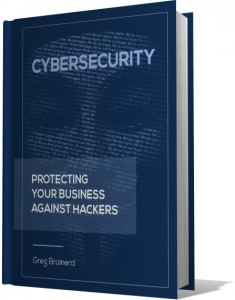 As a full-service computer and networking company specializing in the needs of small and medium-sized businesses in the Greater Houston area, our IT services are a perfect fit for two industries in particular: construction and manufacturing. Because these two booming industries utilize many similar technologies, software and methods, they make up a majority of our client base. Also, since manufacturers and construction firms continue to be a prominent target for hackers, Braintek offers a complete cyber security solution to best protect their data and their businesses.
While Braintek has been servicing Houston area customers since 2002, we continuously strive to better ourselves and our technology solutions. That's why ALL of our technicians are Network+ Certified, and why Greg has earned multiple certifications, including A+, CNA, MCSE, MCSE+Internet, CCNA, as well as Network+. In addition, Braintek is a Microsoft Silver Partner, providing you the most innovative and trusted technologies and on-demand tech support. Greg makes it a priority to continuously educate his clients about how to better protect their private data while maximizing efficiencies and productivity.
While serving the Greater Houston area for nearly two decades, we are just getting started. We are confident in our team members, our tools and technology as well as in our knowledge and expertise to provide the right solution to help your business to thrive.