Say Good-bye to the Costs and Uncertainties of Hourly Fees with Braintek's Complete IT Support Solution for Small and Midsize Businesses.
Don't let frustration prevent your business from operating as efficiently and productively as it could. Braintek can help. We understand the technology – and the needs of the small/medium-sized business. Braintek can provide your business with a comprehensive IT solution – at a fraction of a cost.
Sluggish computer network? Do you suspect spyware or a computer virus? Maybe you're considering upgrading your software or computer systems but aren't sure what you need? Let Braintek serve as your business' IT Department, Help Desk and technology adviser. Got a question? Just ask Braintek. We'll put our years of experience and technical knowledge to work for you.
Technology shouldn't be a disaster, a loss of productivity, employee morale or revenue. Braintek can help your business utilize technology to help businesses build customer relationships, improve day-to-day operations and be more efficient. It's what we do best. Get in touch with us today!
Braintek's Flat Rate Support Package Summary
Braintek Support Features
Technology shouldn't be a disaster, a loss of productivity, employee morale or revenue. Braintek can help your business utilize technology to help businesses build customer relationships, improve day-to-day operations and be more efficient:
Flat Monthly Support Program – Hiring full-time computer support isn't a viable or affordable option for small companies. Let Braintek be your small business' IT department. The Brains at Braintek can help you prevent computer emergencies BEFORE they occur. Our Proactive Network Maintenance Program provides routine, scheduled maintenance and allows us to identify and resolve potential and small problems before they cause big problems or disrupt your business for a flat monthly fee. Call 281-367-8253 today for more information on Braintek's Proactive Network Maintenance programs. Peace of mind has never been so easy to attain! See 5 Reasons to Outsource Small Business IT Support.
Scheduled On-site support visits – Our network engineers will come to your business to resolve problems and maintain the computers, servers, and networking equipment at your office. Are you missing out on scheduled onsite IT support services?
Unlimited Remote Support / Remote Access – Sometimes problems can be resolved quickly with a simple phone call. Clients can also opt to have Braintek monitor and troubleshoot their systems remotely using remote access. See How Remote IT Services are Changing the Face of IT.
Unlimited Help Desk – When your assigned network administrator isn't available we have a Help Desk that can answer many of your questions and remotely resolve issues. Why Unlimited Help Desk Services Are Important For Your Business?
Unlimited In-Shop Repairs – Want to bring your computer to our office? Terrific, we'll troubleshoot and repair your computers. For more information, see In-Shop Business Computer Repairs Reduce Work Disruptions.
Cloud Servers – Want to move some or all of your services to the cloud? Having your data hosted in a data center offers many advantages. 6 Benefits of Using Private Cloud Services.
WiFi Mesh Networks – We install and maintain wireless networks for hotels, restaurants, large commercial structures, warehouses and more. Wireless Network Installation Services.
Managed Anti-Virus – Keep unwanted malware from infecting your computers.
Disaster Recovery – Hurricane Harvey gave all businesses a hard lesson on the importance of having a comprehensive total data protection plan in place—prior to a storm. Is your business ready for the next big disaster? Disaster Recovery Services.
Cloud Backup – Backup your data with both on-site and cloud backups. Our systems will keep a copy of your backup at your local facility and will mirror that off-site in the event of a catastrophe. Why Your Onsite Business Data Backup Solution May Not Be Enough.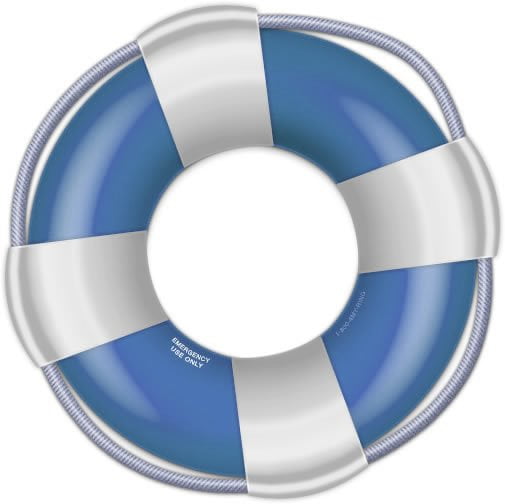 Flat Monthly Rate! – Get all of these services for one flat monthly rate that you can budget easily. A general rule-of-thumb is that if a business has 20-25 users, it can expect to have around 40-50 issues per month. That can be a lot to handle on your own! Aren't you glad the Brains at Braintek are only a phone call away? 281-367-8253. Learn more by reading Excellence in Business IT Support for a Flat Monthly Rate.
Troubleshooting Microsoft and other systems – Fed up with hitting Control-Alt-Delete? Wondering why your computer is acting strangely? Don't worry – Braintek has certifications from Microsoft, Cisco, Novell, Compaq and CompTIA. Please see Business Computer Troubleshooting Stops Those Weird System Behaviors.
24/7 Automated Monitoring – Making sure that your critical systems are up and running are a big part of your business. We'll monitor your systems to verify that everything is working as it should be. Why You Need Expert Network Server Support and Monitoring.
Backup Monitoring – It is critical that backups are setup correctly and then monitored to verify that it's correctly backing up your systems and can be restored if needed. Braintek will verify that your backups are correctly running every week.
Optimizing Servers for Best Performance – Schedule Braintek for monthly server checks, we will make sure that your servers are backing up properly and running error free. See Business Network Services and Best Practices Server Optimization.
Emergency Support – when you need it – Braintek understands that problems never seem to happen at a convenient time. Call 281-367-8253 to speak with a friendly Braintek specialist. See Emergency Network and Server Support.
Building Computer Networks – If your business is growing and you need to add more computers or a new location, take the guesswork out of technology planning. Braintek will help you develop a plan that best suits your needs – and budget. Why You Need Pro Help for Your Business Network Setup.