Providing IT Support services for Businesses in Conroe, Texas.
As with any mission-critical equipment, you know that proactively maintaining the health and performance of your business computer network makes sense. Otherwise, you're just reacting to problems as they arise, which can result in costly downtime that directly impacts your bottom line.
Operating in this reactive culture leaves your business open to a cascade of potential problems that could take a serious toll on your future and all you've worked hard to build.
You need expert, professional IT support for your computer network, so why don't you have this support system in place? Most business owners say they don't have professional technical support because they don't have the budget for it.
Sure, you probably don't have the budget for a dedicated in-house IT department like larger organizations have. And, maybe you've had a bad experience with 'mystery fees' and charges when outsourcing technical support.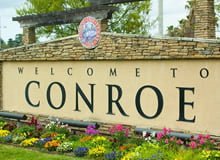 Braintek offers unlimited, expert support for a flat monthly fee.
Unlike most other computer support companies, Braintek offers unlimited, expert support for a flat monthly fee. That's right. You receive the highest quality computer network support available for one monthly fixed fee. That way, you can tend to your core business without worrying about a sudden computer failure bringing operations to a halt.
One flat monthly fee. Unlimited high level IT support:
Anti-Spam
Backup Monitoring
Business Computer Troubleshooting
Cloud Data Backup for Business
Network Setup and Configuration
Computer Repair Data Recovery Services
Emergency IT Support
Flat Rate IT Support
Flat Rate Support Program
Network Server Support and Monitoring
Private Cloud
Remote IT Support
Scheduled Onsite Technical Support
Server Optimization
Unlimited Help Desk
Get in touch with Braintek to take care of all of your computer network IT support needs. We offer flat rate support to simplify network maintenance, reduce costs, and give you a peace of mind. For more information, call us at 
281-367-8253
, or fill out the contact form on this page. We thank you for your interest and look forward the serving your 
Conroe, Texas
 business.